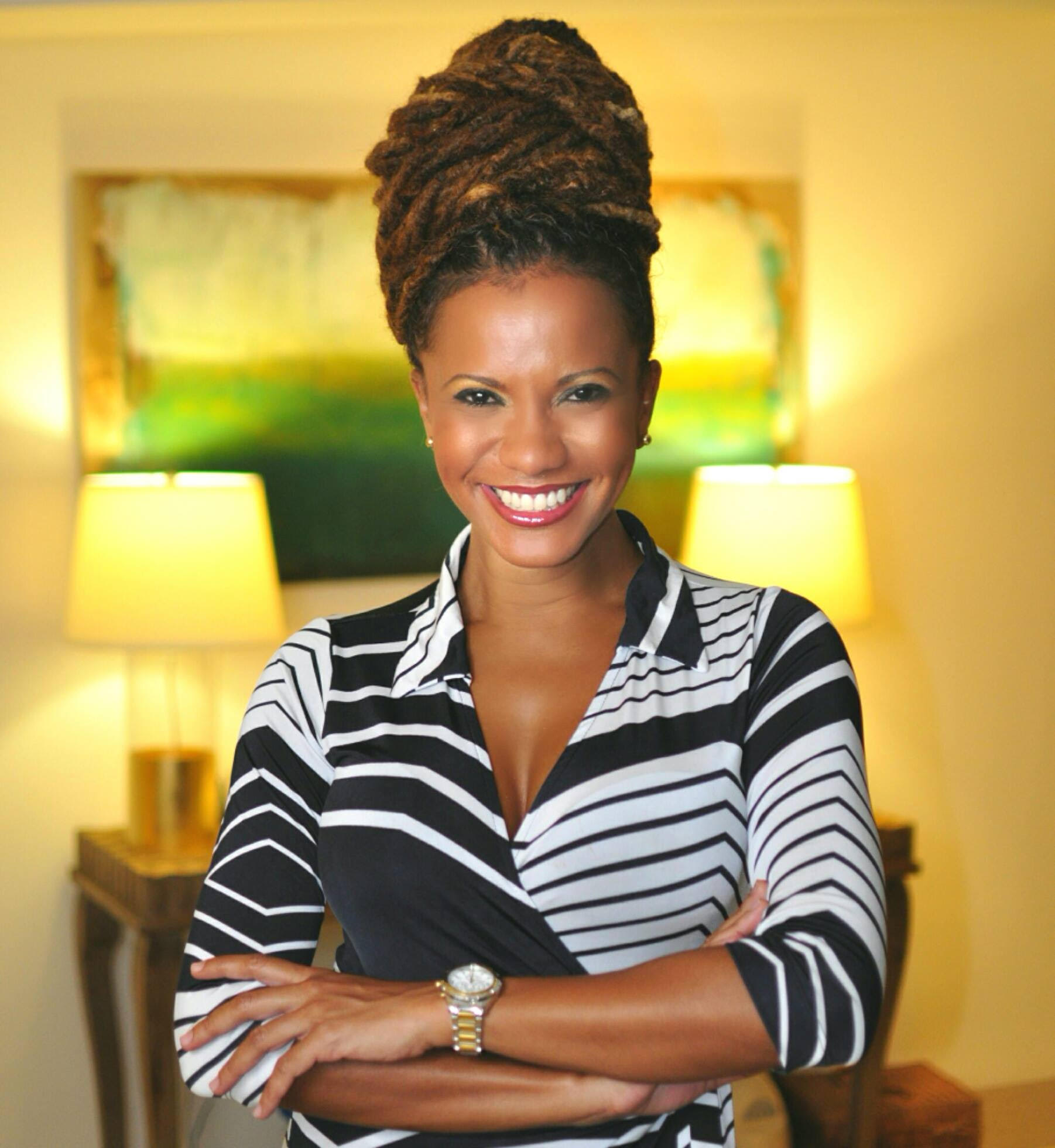 Jeanille Bonterre
Jeanille Bonterre's journalistic prowess, authenticity and charismatic media personality made her a household name throughout the Caribbean as the first Caribbean face and voice of MTV's TEMPO Networks.
Jeanille also became the spokesperson for MTV's prosocial TEMPO campaign CHOICES that created unprecedented Youth & Sex education awareness throughout the Caribbean. Following her successful run at MTV/TEMPO, she then received the opportunity to create, host and Executive Produce original programming including the ground breaking doc-series "When The Walls Talk", the spoken word series "Word Sound Power", the acoustic music series "Soundcheck" & the music documentary "The Top 20 Greatest Moments in Reggae" for BET Networks, further leveraging her experience and popularity in the international media market.
With this momentum propelling her career ever forward Jeanille then founded her own multi-media production company in the Caribbean, Nexus Networks Inc. This savvy career move allowed her to pioneer the region's new media landscape as Executive Producer of the network's popular flagship travel series, "Island Xclusive" that broadcasted daily throughout the Caribbean, the US & Canada.
DAY 1 – Conversation 1
Protecting 'The Vibe' – How to Identify, Value & Protect Intellectual Assets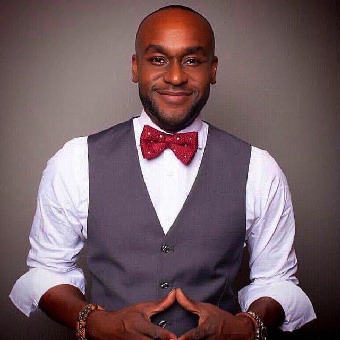 Frederick Morton, Jr.
Founder, Chairman & CEO, TEMPO Networks
Frederick Morton, Jr. is the visionary behind TEMPO Networks, a dynamic celebration of all things Caribbean. Born and raised in St. Croix, US Virgin Islands to Nevisian parents, Morton was intent to realize his dream – to bring the joy that is life in the Caribbean to the world. A BA and Juris Doctorate in Law from Rutgers and a Masters degree in Public Administration from Columbia University were just the beginning.
His stature rose quickly, and by the time Morton became MTV Networks' Deputy General Counsel of Business and Legal Affairs, he had amassed a vast amount of high-profile legal experience in under the course of a decade. He'd also maintained his passionate immersion in Caribbean culture and knew that he would one day be able to combine the two and create a groundbreaking venture. That he did with the creation of Tempo.
Dr. Emma Perot
Intellectual Property Consultant, Trinidad & Tobago
Emma Perot is a Lecturer in Law at the University of the West Indies and Co-Director of Clover Consultancy Limited where she provides Intellectual Property advice and management services. She received her PhD in Intellectual Property from King's College London.
Emma's thesis analyses the influences of law, contract, and social norms in the commercialisation of persona in the US and UK. Prior to her PhD, Emma obtained her LLM from UCL, was called to the Bar at Lincoln's Inn, and achieved her LLB at the University of Kent.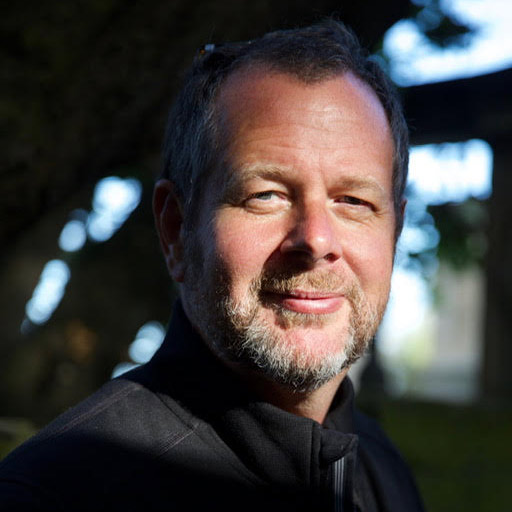 Alex Johnston
Communications Strategist, United Kingdom
Alex Johnston is a communications strategist with extensive international experience across a range of sectors including Consumer Packaged Goods, retail and technology. Alongside his consulting work, Mr. Johnston is a serial entrepreneur, overseeing a portfolio of digital businesses in the mobile game and social messaging sectors.
Alex serves on the main Board of Directors of Singer Asia and, until recently, was a Board Director of 'Pitch at Palace' – the global innovation initiative launched by the British Royal Family; and a Board Director of Sir Tim Berners-Lee's 'Web Foundation', which actively campaigns for digital equality worldwide among several other pursuits.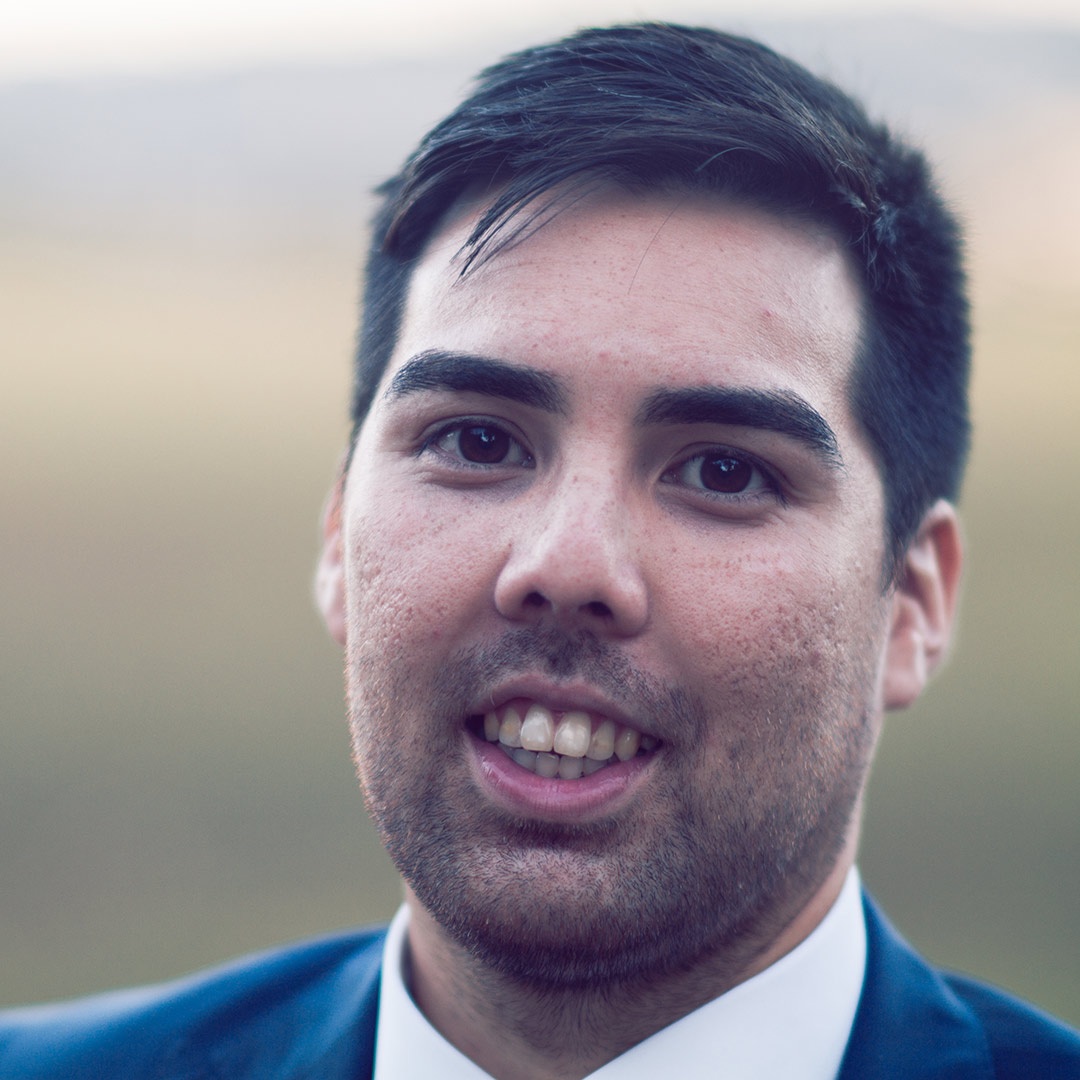 Dr. Justin Koo
Lecturer in Law, Trinidad
Dr. Justin Koo joined the Faculty of Law at UWI, St Augustine in January 2017. Previously, Justin was a Visiting Lecturer at King's College London and a Teaching Fellow at University College London (UCL).
Justin obtained an LLB from the University of Kent, an LLM in Intellectual Property Law  followed by a PhD from King's College. Justin's research and teaching is focused on intellectual property law, sports law, entertainment law and legal research skills.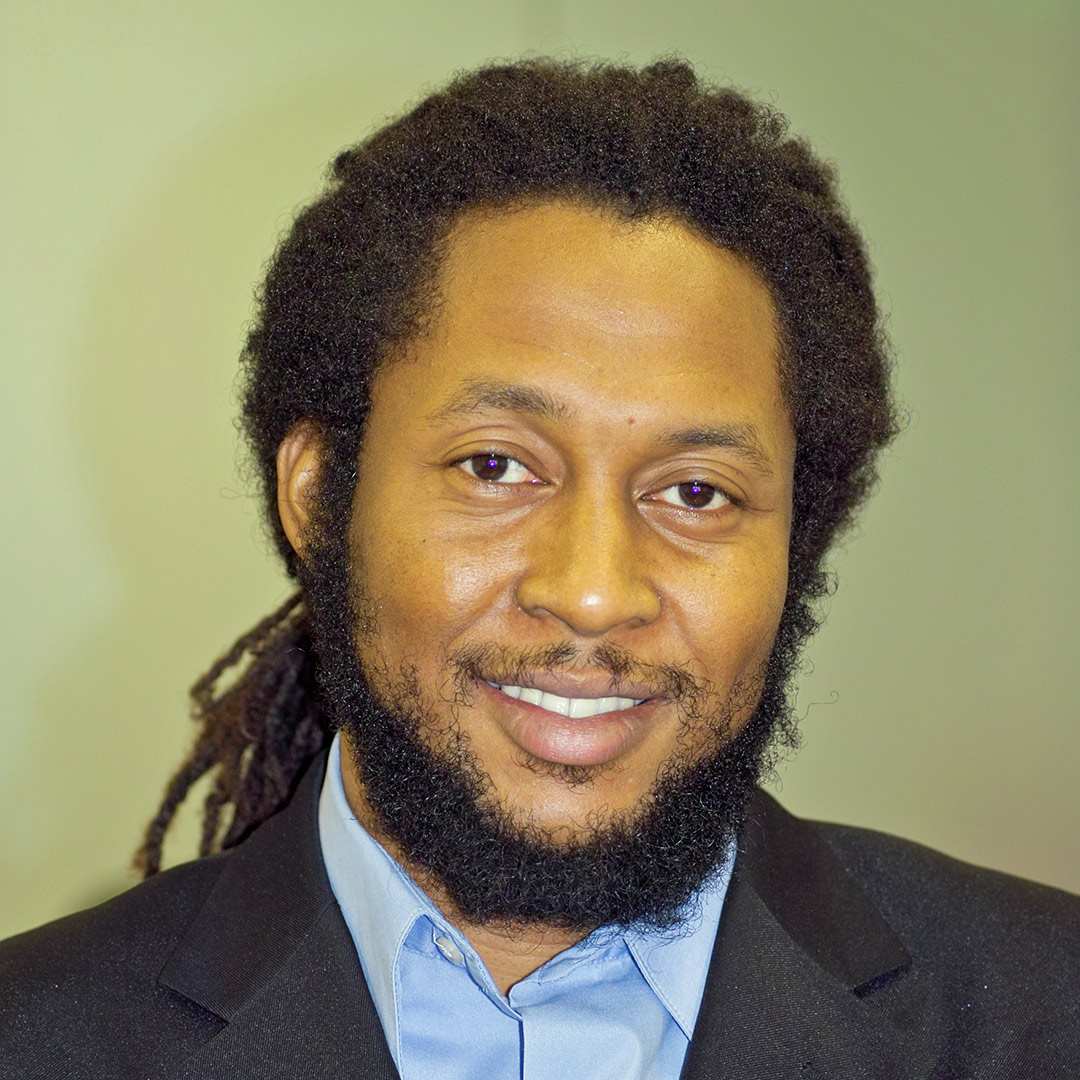 Moderated by Dr. Marcus Goffe
Attorney-at-Law, Jamaica
Dr. Marcus Goffe is Deputy Director/Legal Counsel of the Jamaica Intellectual Property Office (JIPO). Dr. Goffe is an Attorney-at-Law with over twenty (20) years' experience in several areas of law including intellectual property law, entertainment law, media law and human rights law.
He holds a Bachelor of Laws (LLB) degree from the University of the West
Indies, a Master of Laws (LLM) in Intellectual Property Law and a Doctor of Philosophy (PhD) degree in Law from Queen Mary, University of London. Dr. Goffe's PhD focused on the protection of traditional knowledge and traditional cultural expressions in the Caribbean
DAY 1 – Conversation 2
How the Carnival industry makes Dollars & Sense – The Economic Impact

Dr. Jo-anne Tull
Academic, Researcher & Consultant, Barbados
Dr. Jo-anne Tull is an academic, a researcher and consultant in Caribbean creative economy development with particular interest in festival statistics, cultural industries development impacts and creative entrepreneurship and strategy.
She has written and published mainly in the area of festival/event evaluation and has conducted several commissioned studies on festival impacts – including: CARIFESTA XIII (2018); Tobago Blue Food Festival and Tobago Jazz (2017) with Dr. Keith Nurse; as well as the Trinidad Carnival (2016).
Her studies "Global survey on festivals: a scoping study" (2011) and "Measures of festivals: key concepts and current practices" (2013) (UNESCO-IS) are among the UNESCO's Institute of Statistics most downloaded handbooks under the title "Measures of Festivals: Key Concepts and Current Practices". She is currently conducting an impact assessment of the Barbados Crop Over.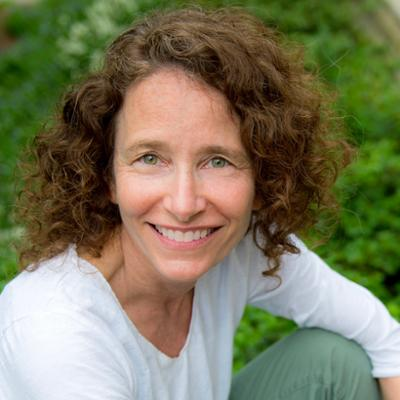 Prof. Toni Weiss
Professor & Executive Director, New Orleans, USA
Toni Weiss is the Lawrence MvD Schloss Senior Professor of Practice in the Department of Economics as well as the Executive Director of Tulane's Center for Engaged Learning and Teaching (CELT). Her focus is on creating an environment both in and out of the classroom that maximizes students' academic, professional and personal growth while at Tulane. All of the work she does on the Scholarship of Teaching and Learning she brings into the classroom, thus taking the theoretical and making it practical and functional.
Professor Weiss also freelances in Economic Consulting. Her work has primarily focused on economic development within the City of New Orleans as well as on economic impact studies measuring the effects of a variety of special events that occur in and around New Orleans.
Mr. Kamal Bankay
Co-founder  & Chairman, Dream Weekend, Jamaica
Kamal Bankay began his love affair with the entertainment industry as a teenager DJing high school parties and then transitioned to hosting the coolest house parties in the 90s and early 2000s. He subsequently co-founded and is chairman of one of the largest event festivals in Jamaica (Dream Weekend) and Jamaica's largest carnival band Xodus Carnival. Kamal is also the Chairman of the Jamaica Carnival stakeholders committee (Carnival in Jamaica).
He is also a co-founder and director of Jamaica's number one nightspot brand – ribbiz UltraLounge & Ocean Lounge and Third Dimension music group.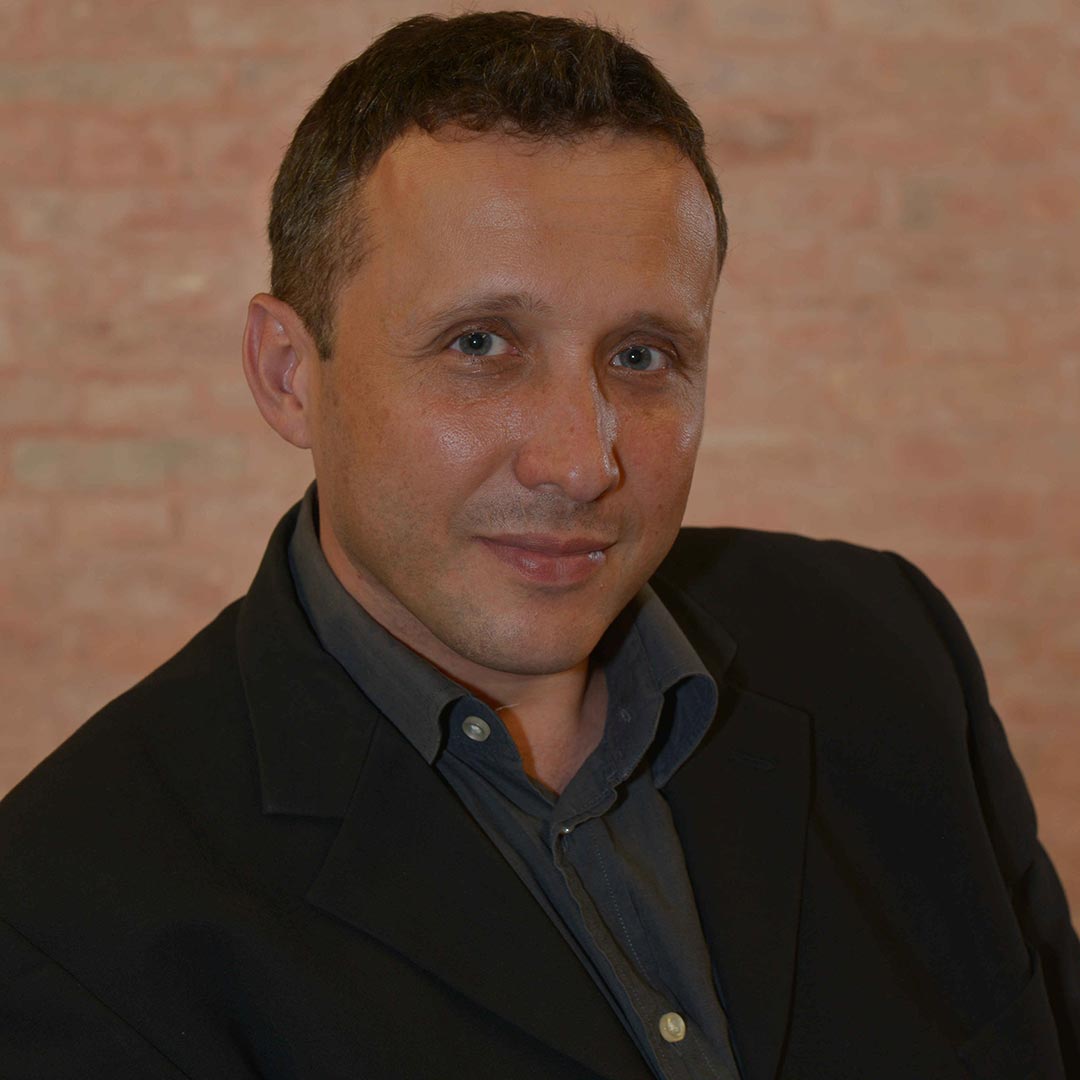 Prof. Jérôme Massiani
Professor, Italy
Jérôme Massiani is Assistant Professor in Economics at Milan Bicocca University, Italy. Jérôme has directed part of his research to the impact of events, both mega-events like Olympic Games or smaller regular events. For many years, he was a Professor at Venice University and while there, naturally, he was able to study Venice Carnival from an economic point of view.
His research is about methodology; how choosing a method can sometimes lead to debatable claims. In Jerome's view, events are a complex multidimensional phenomenon and uncritical use of excessively reductionist methods can provide misguiding results.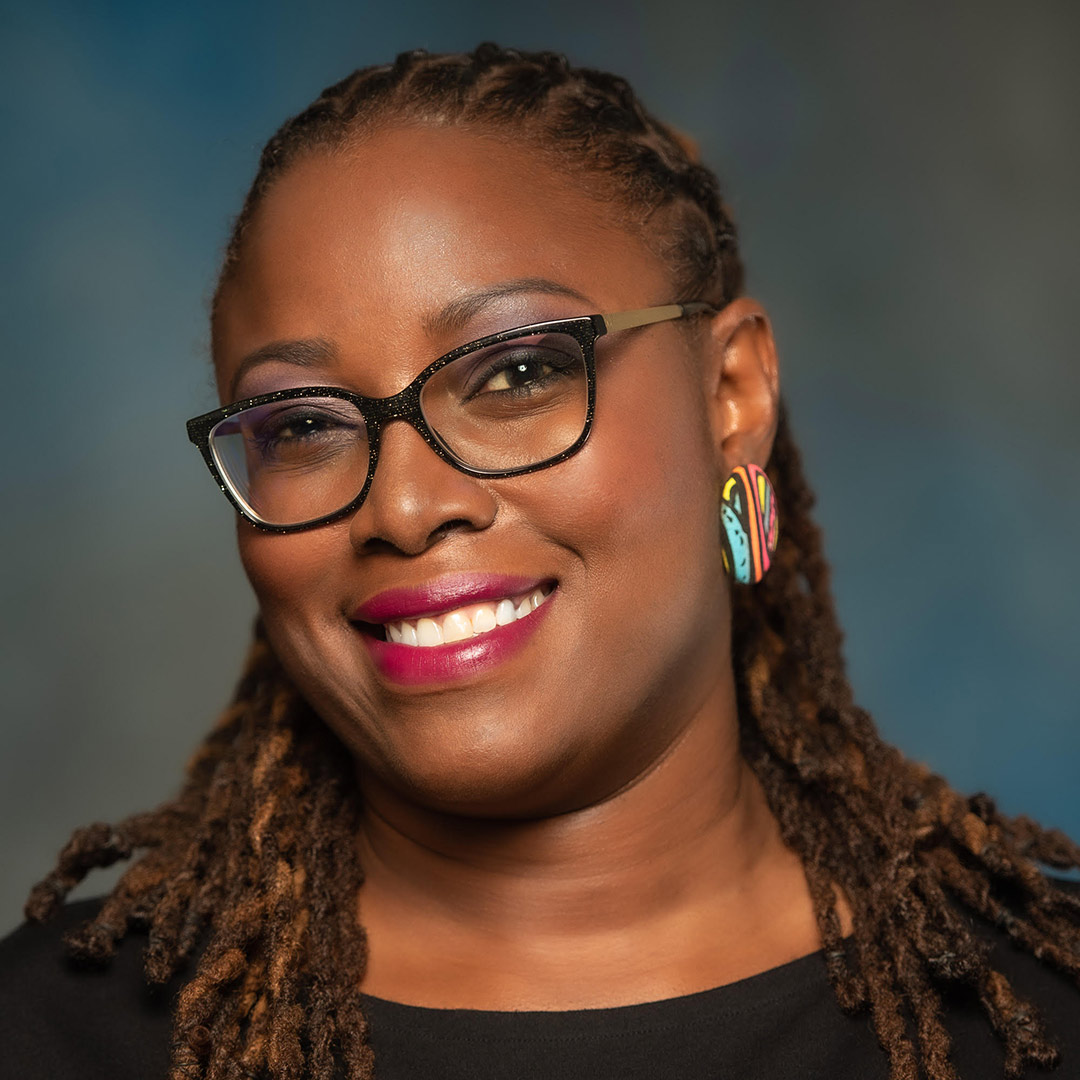 Moderated by Ms. Nneka Luke
Consultant, Trinidad & Tobago
Nneka Luke is a consultant and Fulbright scholar with 15+ years of senior management experience in strategic film industry development, film festival management, communications, corporate brand management, and business development, across private, public and non-profit sectors.
Nneka has worked in the burgeoning Caribbean film industry for the last eight years—first, as External Relations Director for the Trinidad and Tobago Film Festival (TTFF), and most recently, as General Manager and Film Commissioner of the Trinidad and Tobago Film Company (FilmTT). In these roles, she has had a direct impact on the development of the film industry in Trinidad and Tobago.
She is currently consulting on regional projects, and is an Associate of Olsberg SPI, a London-based creative industries strategy consultancy with public and private sector clients across the globe.
DAY 2 – Conversation 3
Making the Band: From Sketch to Prototype to The Road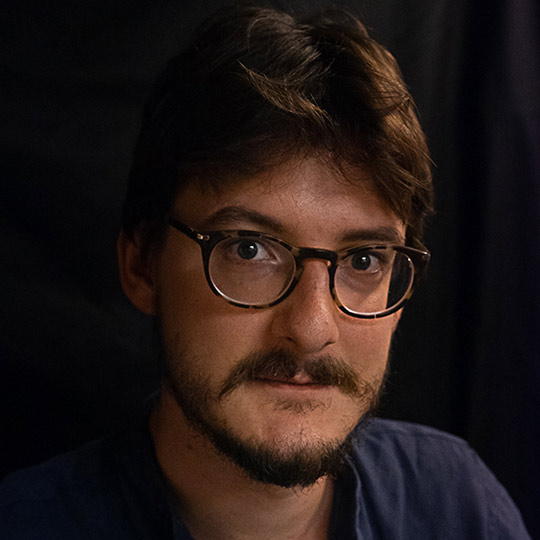 Davide Belloni
Manager, Ca'Macana, Venice
Davide Belloni is the Manager of Ca'Macana and a respected mask maker. Since 1984 Ca'Macana has been one of the most renowned mask workshops in Venice. By following the ancient techniques, the workshop is keen to ensure that the ancient Venetian tradition of mask-making endures and will continue to grow well into the future.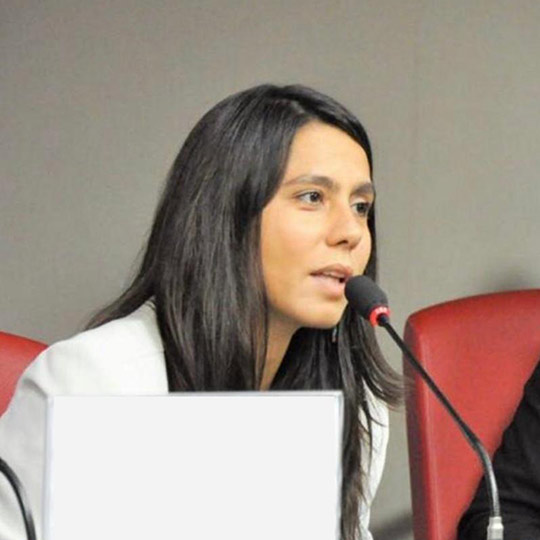 Camila Viadurre Soares
Founder, Carnaval Experience, Brazil
Master in production engineering and founder of the carnival tourism program – Carnaval Experience, since 2005, Camila Viadurre Soares has been working with carnival management in samba schools Pimpolhos and Grande Rio, researching and implementing management tools in order to improve and systematize the production processes within the samba school to generate socio-economic sustainability.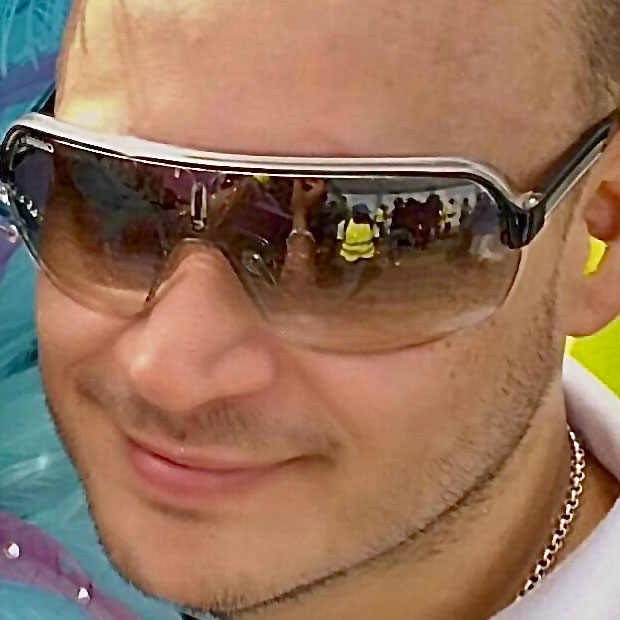 Douglas John
Costume Producer, Trinidad & Tobago.
A self-taught Wire bender, Artist, Sculptor, Airbrush Artist and expert in Feathered Creations and Design, Douglas John credits his various interactions with the greats in T&T mas, family members and other respected designers with leading him to become the designer he is today.
His career spans more than 24 years, creating costumes for countries like T&T, Jamaica, Cayman Islands, Grenada, St Lucia, St. Martin, Barbados, Bermuda, Antigua, NY, Miami, London UK, Toronto, Berlin and Japan.
Having played an integral part in many carnival bands from Designer to Production Manager, from shareholder to Creative director, Douglas has worked with clients such as The Disney Corporation, The Macy's Parade, TRIBE Carnival, and, perhaps his most memorable, the Miss Universe Pageant 2013 where his design placed 2nd in the national costume competition.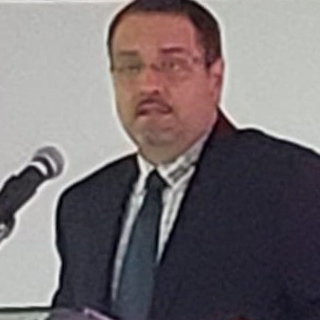 Steven De Freitas
Senior Manager, FedEx
Steven De Freitas is the Senior Manager for the East Caribbean Operations with responsibilities for Trinidad & Tobago, Barbados, Grenada, St Lucia, St Vincent and St Kitts & Nevis at FedEx. He has worked in the transportation industry for almost 30 years, 9 years in operations, 10 years as a Country Manager and 11 years in Senior Management.
The valuable experience gained over these 30 years makes him better prepared to meet the ever-changing needs and demands of FedEx Express' customers more so now with the impact of COVID-19.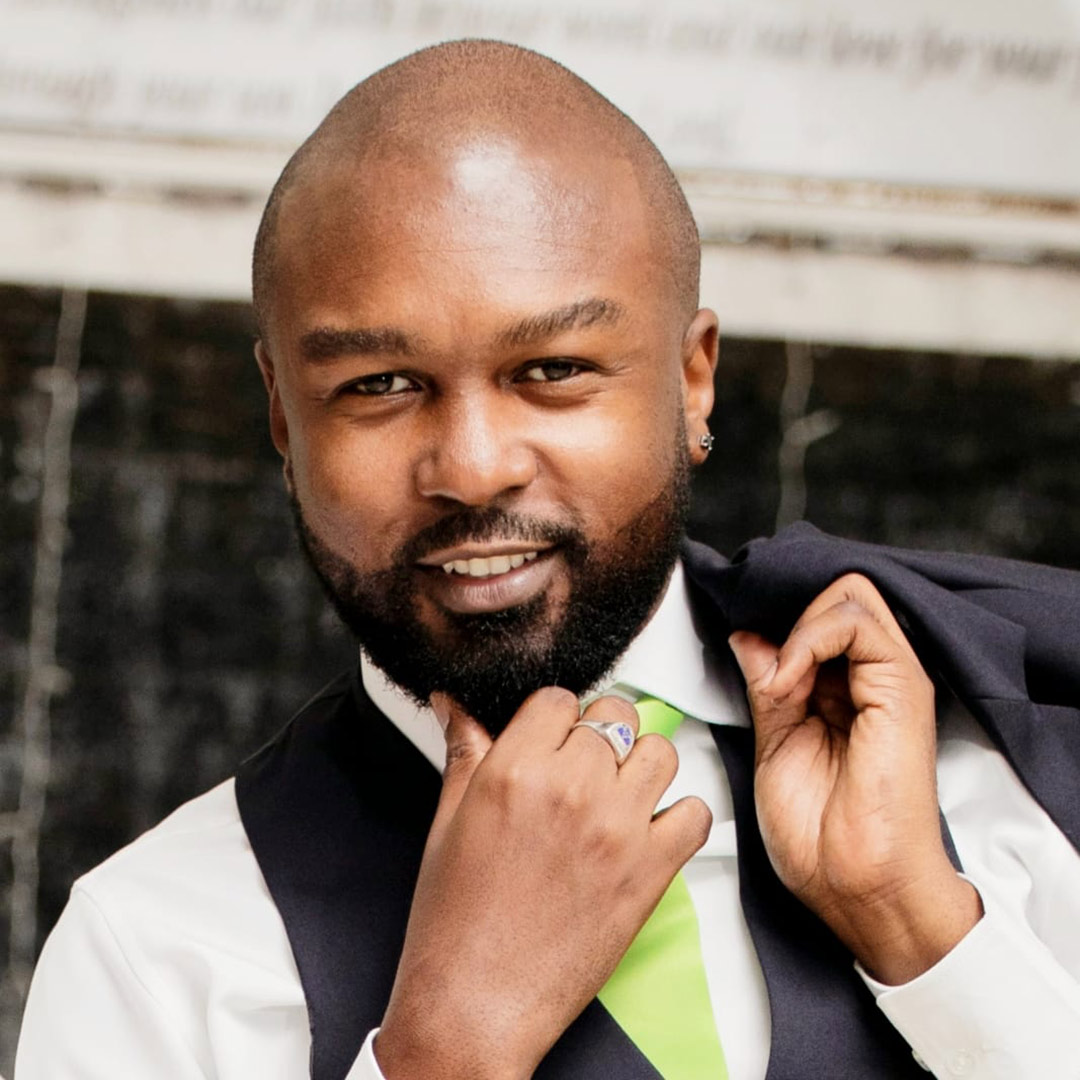 Moderated by Mr. Colin Greaves
Head, Public Relations, Digicel Trinidad; President, BP Renegades Steel Orchestra, Trinidad & Tobago
Colin Greaves is the quintessential carnival professional. He's worked extensively in all aspects of the carnival industry and held several leadership positions such as President of the world-renowned BP Renegades Steel Orchestra and General Manager of Island People Mas – one of the Caribbean's largest and most popular bands.
He's also an experienced national carnival judge, designer, event producer, television producer, and PR consultant. A product of the Carnival Studies Unit of the UWI, he currently serves as the Head of Public Relations of Digicel and was previously the company's Communications, Sponsorship, and Events Executive.
DAY 2 – Conversation 4
Fetes, Concerts, and Festivals in the 'New Normal' Landscape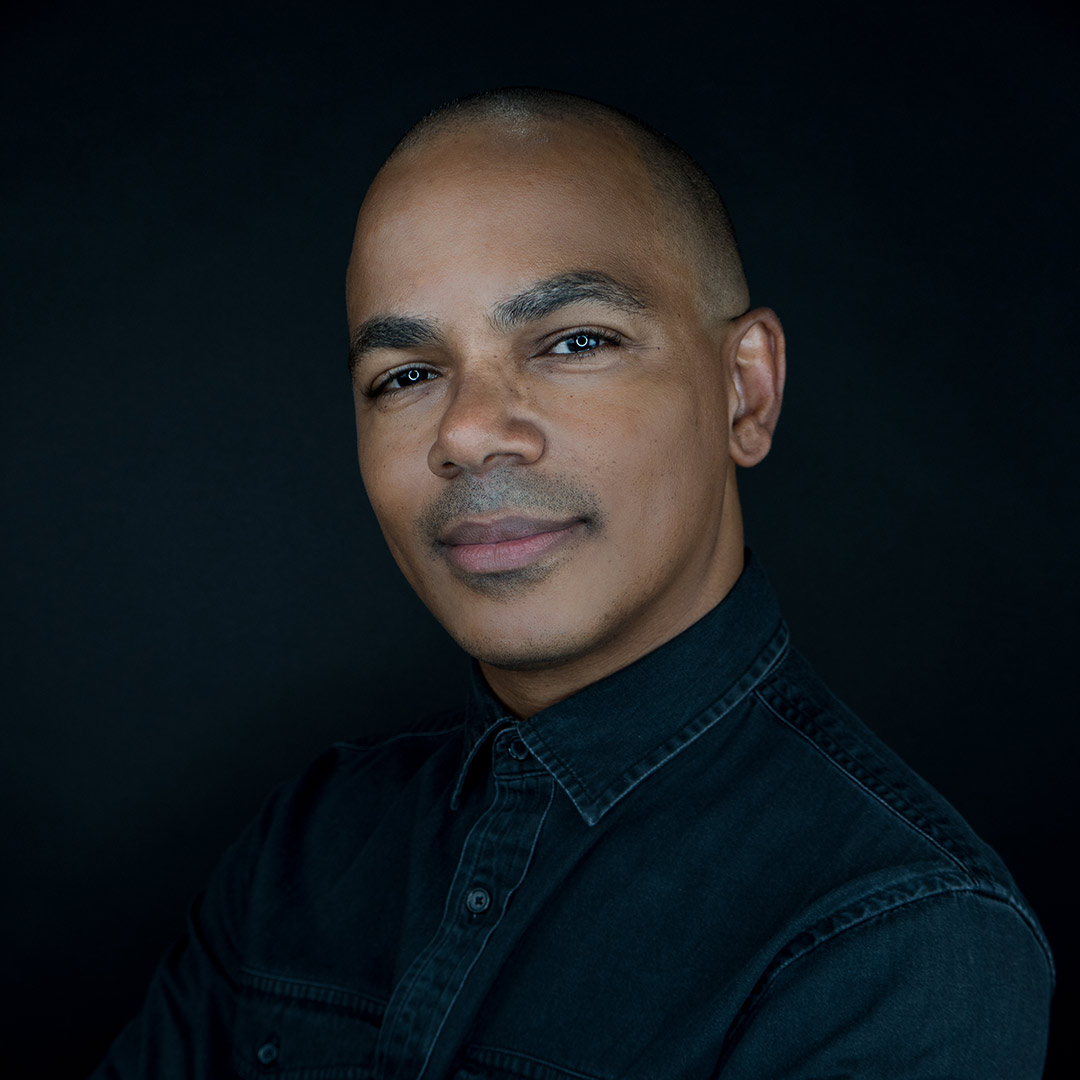 Scott Dunn
Managing Director, Dream Entertainment, Jamaica
Scott Dunn is the Managing Director of Dream Entertainment, the company behind Jamaica's largest and most impactful music festival – Dream Weekend and the country's biggest Carnival Mas Band – Xodus Carnival.
Prior to following his 'Dream,' Scott spent 11 years as an insurance executive – a reinsurance broker both in Jamaica and in London. Combined, Dream Weekend and Xodus Carnival contribute billions to Jamaica's economy each year and Dream Entertainment is widely considered as the leader in Jamaica's Event-Tourism Industry.
Scott has a BA from the University of South Florida and a Diploma in Insurance from the CII (London).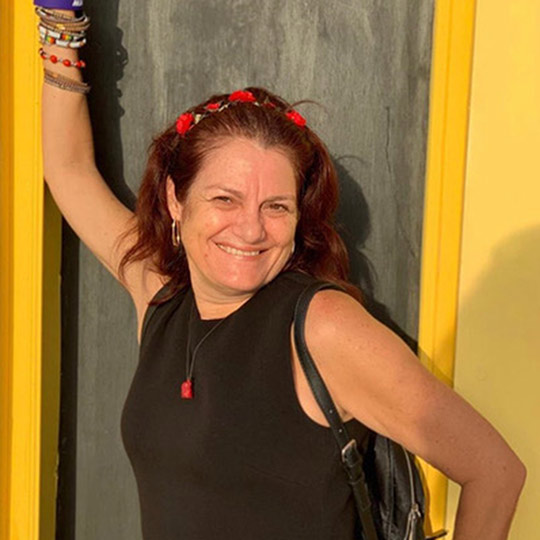 Lorraine O'Connor
Cultural Activist & Producer, Trinidad & Tobago
Lorraine O'Connor has spent her professional life as a cultural activist, a producer and promoter of Trinidad and Tobago culture, be it through music, film and fashion. Trinidad born, educated in France and fluent in 4 languages, including Mandarin Chinese, Lorraine has a vivid curiosity that has driven her to explore many areas in the creative and cultural arenas.
She has produced numerous documentaries and films and worked on many international productions filmed in Trinidad & Tobago. From the trendy music label, Rituals Music, which she co-founded and managed in the 1990s to the ownership of the historic Rhyners' music store at Piarco International Airport, to artist management, production of fashion shows and major events, Lorraine has extensive experience in film production, artist and event management.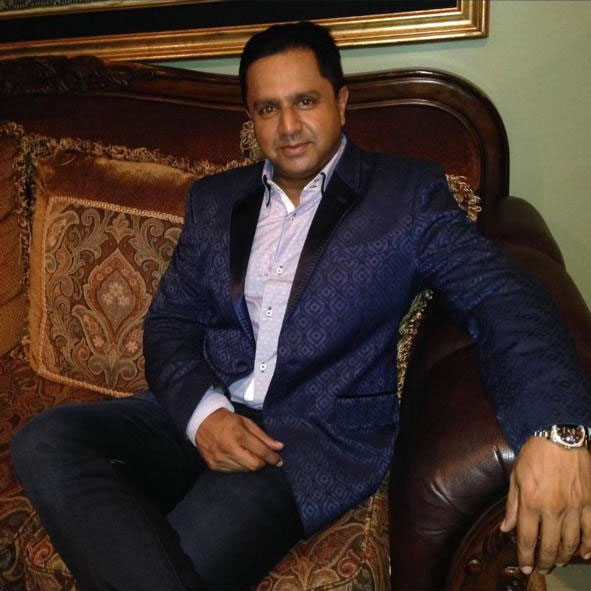 George Singh
Founder, Trinidad & Tobago Chutney Soca Monarch; CEO, Southex Event Management
George Singh is well known as organiser of The Trinidad & Tobago Chutney Soca Monarch, the largest and most important Indo-Caribbean competition of its kind in the world, hosted during T&T's Carnival.
Singh is also a Director of Southex, and event management company with operations that date back to 1991. Southex is involved in numerous activities including Conference and Meeting planning, Trade Show management and Concert management.
The company has gained the reputation for large scale galas and quality events and is one of few Event Management companies in Trinidad involved in both business and entertainment events.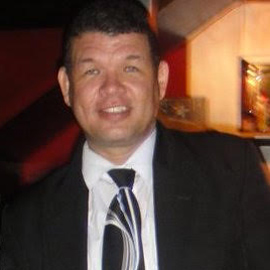 Robert Steele
Event & Entertainment Producer
Robert Ashley Steele was born in Grenada but spent most of the first 20 years of his life in Trinidad and Tobago. During these early years, he developed a passion for entertainment and managed 2 popular nightclubs in T&T while also conceptualizing and promoting several events, the most well-known being Blue Range Cooler fete.
After he returned to Grenada, Bobby, as he's well known, managed 2 entertainment entities there. In 1988 he created a fancy mas band in Grenada known as 'SummerCrew'. 2019 marked SummerCrew's 30th year of participation in Grenada's national Carnival. Bobby now owns a bar named Rumours and is also co-owner of IMG, a company that provides Sandals Resorts Grenada and other hotels with entertainment services.
Over the years, he has been a board member for the Grenada Cultural Foundation and has worked with the Ministry of Culture and Tourism in marketing Grenada's Carnival in Trinidad & Tobago, Grenada's primary source market for its annual Carnival festivals.
Moderated by Derrick Lewis
Founder & Creative Director, Eventology, Trinidad & Tobago
Derrick Lewis is a businessman, creative director, and industry pioneer, operating in the entertainment and festival industries for over 25 years. He's worked in North America, Europe, Asia and the Caribbean, developing globally recognized brands such Island People and Island People Mas, Taste T&T and XChange UNICEF. Derrick holds an MBA from Long Island University, and currently serves as both the Director of Eventology Creative Agency and Lecturer at the U.W.I. Arthur Lok Jack School of Business.
© 2021 CarniCon | The Global Carnival Convention | All Rights Reserved.